big rig glass replacement
Big Rig Glass Replacement has been providing professional glass replacement service to Portland OR and surrounding cities for more than 20 years. Getting a windshield repair quote is super easy and can be obtained in just a few minutes by going HERE. Don't let a harmed windshield threaten the safety or workload of your drivers. Get in touch with Big Rig Glass to take care of it. We will come to you with our expert technicians that have the skills, knowledge and training to repair or replace your windshield QUICKLY and get you back on the road. Our qualified specialists use only the Highest  Quality Glass and AGSC permitted adhesives when changing your windshield. Our very trained, Accredited auto glass technicians set up only the highest excellent auto glass and sealants to make sure your new windshield repair in Portland, OR and surrounding cities, performs as predicted. If we discover that the window should be replaced, our licensed installers will make certain that you receive the proper quality glass for the precise make and model of the vehicle. We can meet your auto glass fleet demands. No matter if your vehicle window should get replaced or fixed, it is possible to have faith in that our qualified specialists can help your fleet get back on the road safely and immediately.
Fleet Windshield Repair in Portland and Nearby Cities
Finding someone to do your auto glass replacement is not hard. But finding someone to do a professional windshield replacement quickly and within your budget is hard. You have come to the right place. We are reliable and trustworthy. If you are attempting to find a windshield replacement service, you are probably going to need someone who can come to you. We do mobile auto glass repair in Portland Area and nearby cities.
FREE Mobile Service
Mobile windshield replacement? No problem! Big Rig Glass's mobile fleet is equipped to handle any type of auto glass repair with our highly rated mobile windshield repair service!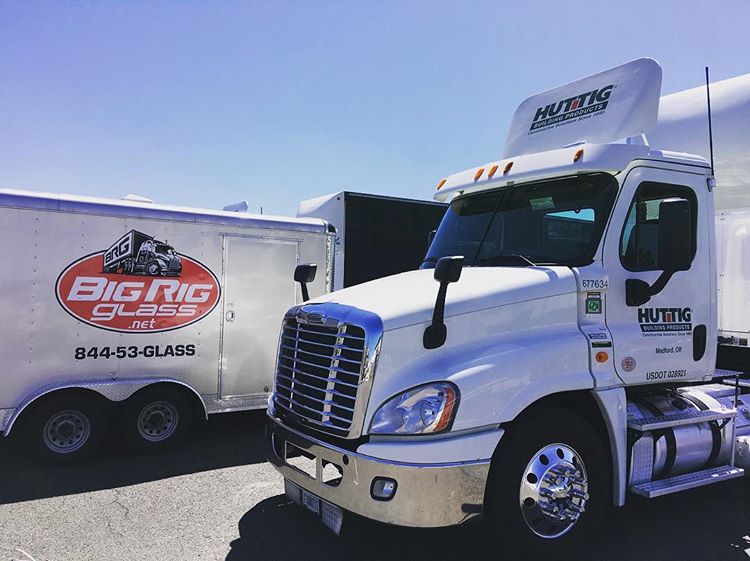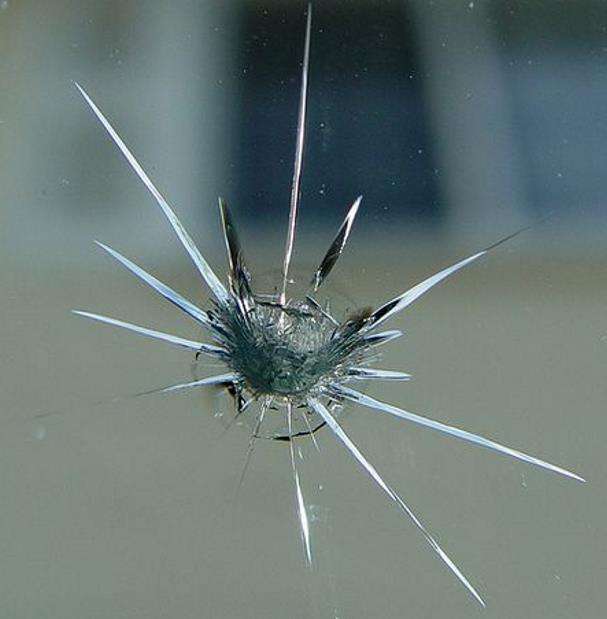 FREE Fleet Inspections
Due to cracks and rock chips spreading into more damage, it is imperative to have rock chip & crack repair services and gasket services performed on your Fleet, FREE, Every Month.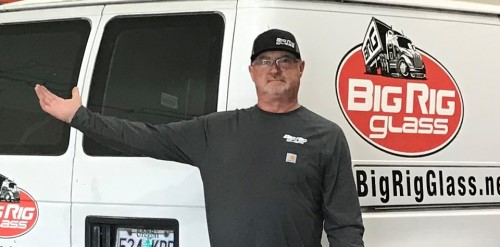 Steve Menning
Steve has worked on thousands of Peterbuilt trucks for their factory repairs, and is skilled on all truck makes & models. Above all, he's obsessed with making sure he delivers top-notch service every time.
Adam Blanchard
As a Veteran of the US Navy Adam's been trained by some of the best men & women in the country and holds himself to the highest standards, for which they'd be proud!